Hi all
first of all thanks so much @johnnydecimal for all your hard work and sharing this.
i am not very technical and am trying to understand and decide how to start
i am an academic so don't have a million projects but do have thousands of .md notes in many areas such as tech, home, work etc.
some of these overall categories have many sub levels and also in the academic world i often have to have multiple levels: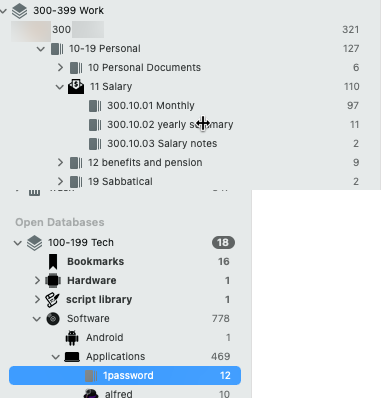 so im quite confused

in the "Classic" AC-ID it seems like i would not be able to get the salary sub folders since it dosent go so deep? am i correct?
the projects option seems like an over kill but maybe that the only route to follow?
any tips would be great!
thx so much
Z